We are counting on YOU so women can count on US!


Your charitable contribution helps us sustain our mission to support ovarian cancer survivors and promote early detection of ovarian cancer in Colorado.  
You have a variety of options for making a donation: One Time, Recurring, or "In Honor Of" donations are available.  
If you would like to make an "In Honor Of" donation please include the name of the individual and the name and mailing address where you would like the letter sent. COCA will send an acknowledgment letter in the mail to that address, with notification of your donation. 
Thank you for your generosity! 
---
I CARE ALL YEAR: A Monthly Giving Program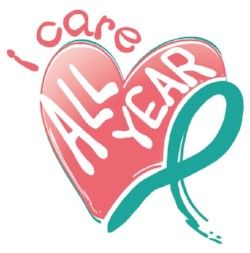 Keep our community in your thoughts all year . . .
You can become a member of our I CARE ALL YEAR club by making a recurring donation to COCA. The amount you donate is up to you. Just click on the link below to have a recurring amount taken directly out of your credit, debit or PayPal account (you do not have to be a PayPal member to subscribe). You can choose to make your donation on a monthly or yearly basis.
When you choose to donate on a regular basis, your generosity provides consistent support for our important programs that support women with ovarian cancer and raise awareness in the community about early detection. We truly appreciate your commitment to COCA and our important cause.
---
Under U.S. tax code, donations to the Colorado Ovarian Cancer Alliance are tax deductible to the extent allowed under the law.
COCA is a Nonprofit Corporation in Good Standing with a 501(c)3 status.  Our Federal Tax ID is 87-0752876.