WELCOME!
The mission of the Colorado Ovarian Cancer Alliance (COCA), is to provide support to those affected by ovarian cancer, and to promote awareness and early detection of ovarian cancer through advocacy and education. Our staff, board of directors, and volunteers work to increase awareness of symptoms and risk factors of ovarian cancer in the general population. We create and promote resources that provide support, encourage networking, and provide information to women diagnosed with ovarian cancer. COCA unites and educates individuals, the medical community, and organizations to overcome ovarian cancer. Our organization also advances ovarian cancer research toward a better treatment, diagnosis and an eventual cure for the disease.
COCA was established in June 2005 as a 501(c)(3) nonprofit corporation. Our Board of Directors includes community leaders as well as ovarian cancer survivors, friends and family of women who are survivors or who have lost their battles with this disease.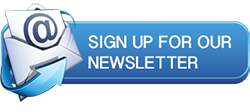 Many thanks to Cancer League of Colorado
We are grateful to Cancer League of Colorado for a grant in support of out COCA Cares Financial Assistance program. 
To learn more about Cancer League of Colorado's important work in our community, visit: http://cancerleague.org/
For more information about COCA Cares, visit the COCA Cares page on this website: http://www.colo-ovariancancer.org/programs/cocacares/