Leave a Legacy of Hope and Support COCA for Years to Come
We invite you to consider recognizing COCA in your will. Legacy gifts help to provide long-term security to COCA, and allows the organization to remain a place of gathering, support and healing for survivors and their families.  As you know, an ovarian cancer diagnosis is much more than a medical diagnosis. COCA continues to fill in gaps that the medical community can not meet like emotional support, medical advocacy and financial assistance. COCA is launching a multi-year plan to provide even more needed  services. We hope you will consider making COCA a beneficiary of a stock gift, an IRA or of your estate plan so that Colorado women will continue to have COCA, and the strong and amazing community of women it serves, as a beacon of hope.
Why Consider a Legacy Gift?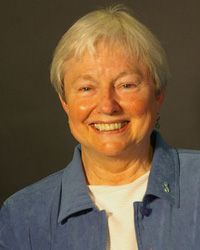 Mary Phillips, former long time COCA Board Chair, has included a bequest of $25,000 in her will. Mary joined COCA in 2007, after being forced to retire due to an ovarian cancer diagnosis. She found that COCA provided much needed emotional support and help in navigating the complex system of health care services. Knowing that today we will lose over 50% of women diagnosed with ovarian cancer within five years, Mary decided to leave a bequest to COCA in her will. It's important to Mary that COCA's critical and life enhancing services continue to reach Colorado women diagnosed with this deadly disease. COCA is extremely grateful that Mary has chosen to insure COCA remains viable and strong. Mary hopes that with her generous legacy gift, she can help to make ovarian cancer less awful, and less devastating. 
Next Steps
1. Seek the advice of your financial or legal adviser to determine the best gift for you and how to implement it in your will. 
2. Contact Patrice Hauptman at patrice@colo-ovariancancer.org to notify her of your decision. 
3. If you include COCA in your plans, please use our legal name and federal tax ID. 
Legal Name: Colorado Ovarian Cancer Alliance
Address: 8801 Hampden Avenue, #104, Denver, CO 80231
Federal Tax ID: 87-0752876