COCA provides several programs to assist survivors with the financial hardships of a cancer diagnosis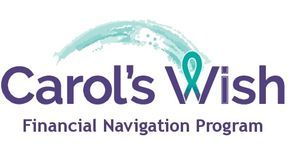 Carol's Wish Financial Advocates are available to all women diagnosed with gynecologic cancers, regardless of income, insurance coverage, or citizenship status. Our expert financial advocates are here to help you navigate through the financial aspect of your medical treatment. One of our advocates will meet with you in person or over the phone to review your current medical coverage and clinical treatment plan and, if needed, work together to create a new, personalized strategy to minimize your financial burden going forward. CLICK HERE to learn more!
---

Our COCA Cares Financial Assistance Program provides grants of $500 to women who are no more than three months past treatment or surgery for ovarian or Fallopian tube cancer. CLICK HERE to learn more!