COCA Connections
Support Programs for Survivors and Caregivers
---
We understand that a diagnosis of ovarian cancer can be a very challenging, life-altering event. At Colorado Ovarian Cancer Alliance, we are committed to assisting you, and those supporting you, in managing this event through emotional, social and financial assistance. You can contact Jeanice, our COCA Navigator, to learn more: 720-724-8612, jeanice@colo-ovariancancer.org. Or, click on the link below to fill out an online consent form and we will give you a call. We are here for you.
Let us know how we can help...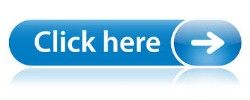 Group Support
Wellness and Support Groups "Nicki's Circle"
Connect with other women going through an ovarian or other gynecologic cancer diagnosis in a professionally facilitated supportive setting. Women in all phases of the cancer experience are welcome: newly diagnosed, in treatment, after treatment, in recurrence, and long-term survivors. We have five (6) Nicki's Circle Cancer Wellness & Support Groups per month, including one by phone. Please contact staff at 720-519-3122 or 800-428-0642 before attending the first time.
Click here to learn more
Individual Support
Ovarian Cancer: Individual Support Program
We are available to talk with you individually by phone about the emotional challenges of being diagnosed, of going through treatment and adjusting to life after treatment. You will speak with a master's level counselor trained as part of our Ovarian Cancer: Individual Support Program (ISP).
Click here to learn more
Peer Support
1 on 1 Survivor Support
If you are interested in talking with another survivor who has already walked this path and help give you an idea of what to expect, we will do our best to match you with a woman from our community in our Peer Mentor Program who has a similar diagnosis.
Click here to learn more
Chemo Support
COCA Comfort Kit Program
The COCA Comfort Kit program is for women who are newly diagnosed with ovarian cancer in Colorado. The tote bag "kit" includes items of comfort (a soft teal blanket, warm socks, etc.) along with a copy of our Ovarian Cancer Resource Guide (see above).
Click here to learn more
Information Support
Cancer Resource Guide
Our extensive guide is different! It is built from the suggestions of those who attend our support group.  Our Resource Guide provides useful tips, information and resources available locally without having to sort through all the junk on the web.   Visit our online Resource Guide at www.ovariancancerguideco.org
Financial Support - Carol's Wish Financial Navigation
Our expert financial advocates are here to help you navigate through the financial aspect of your medical treatment. One of our advocates will meet with you in person or over the phone to review your current medical coverage and clinical treatment plan and, if needed, work together to create a new, personalized strategy to minimize your financial burden going forward.  
Click HERE for more information!
Financial Support - COCA Cares
COCA.Cares Financial Assistance Program
COCA can offer direct cash assistance to those diagnosed with ovarian cancer who find themselves in financial hardship.
Click here to learn more
Young Survivor Support
Young Survivor Support
COCA partners with the Young Survivors Group: GET + TOGETHER, that meets the first Thursday evening of the month at a local restaurant. We can add you to the email list for monthly reminders.
Click here to learn more
Recursos En Español
(Resources in Spanish)
Las latinas tienen la segunda tasa más alta de cáncer de ovario en el país detrás de los blancos no hispanos...  
Haga clic aquí para información y para aprender mas sobre los programas que ofrecemos.
---
COCA Educational Programs
COCA's efforts to educate the medical and general community include:
Survivors Teaching Students: Saving Women's Lives®
Health Fairs
Awareness opportunities.
Click here to learn more
---
Our Community
We have a strong community of women, caregivers, families and supporters who engage with us on a regular basis.
Click here to learn more