Hallie Wastell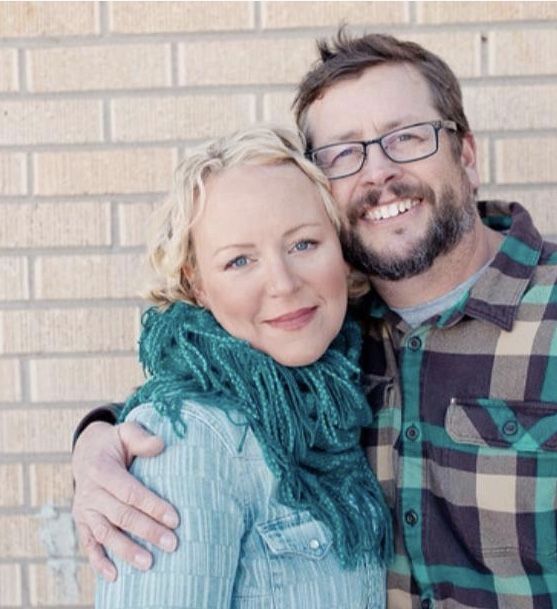 Hallie Wastell's Love of Life and Family and Fight Against Ovarian Cancer Shine On
Arvada, Colorado. Hallie (Olson) Wastell — wife, mother, sister, friend, women's clothing stylist and store owner, entrepreneur, nature lover, snowboarder, jewelry artisan, torch bearer for the fight against ovarian cancer— passed away October 3, 2016, in her Arvada home with her devoted husband Jeff Wastell, son Jack, daughter Chloe, and beloved dog Hans at her side, and surrounded by her two sisters, brother, mother and father.
Hallie was born on a sunny day, April 7, 1972, in Lansing, Michigan. The glow of her presence never stopped shining. She moved with her parents to Traverse City, and grew up with sisters and family amidst the water, woods, and hills of northern Michigan, which fostered her unwavering love for nature and the Great Lakes. She liked school, but people and the world more, enjoying skiing, snowboarding, ballet, writing, music, and photography. In high school, she discovered her passion for trendsetting fashion, helping to run an earth-friendly New York SoHo styled woman's clothing store.
At twenty, she moved to Breckenridge, Colorado to start a new chapter, one that soon turned into a whole life. She helped manage a woman's fashion boutique, and not long after met Jeff Wastell, who had moved to Colorado to start a life as a professional snowboarder for Solid snowboard company. These two soul mates found each other, married, and moved to Arvada where they found a life centered on home, their two children, Jack and Chloe, work, skateboarding, snowboarding, camping, fishing, and hiking in the mountains with family and friends. Her family enjoyed yearly vacations at her family's home on Old Mission Peninsula and cottage on Glen Lake in northern Michigan, and excursions with family in California. She especially loved the shorelines and vistas of the Great Lakes and the Rockies - which she called her "church."
Hallie remained drawn to style and fashion. She and her friend Emily Oliver opened Lovely Boutique, a smart, earthy popular women's clothing store in Olde Town, Arvada. Recently, Emily and Hallie launched Mountain Moon, a new line of nature inspired shirts with an emphasis on Colorado women and lifestyle.
Despite her diagnosis with ovarian cancer in 2012 and the surgery and successive chemo treatments that followed, Hallie never stopped living, loving, working, crafting jewelry, and writing her posts to bring personal insights to readers about ovarian cancer. She and her family made the most of trips, camping and time at home, and she reached out with other women to work for the fight against ovarian cancer. She promoted "teal to heal" and her "Healing Hearts" logo, appeared on television, and took part in fundraisers, races and other events to bring a personal face to ovarian cancer. Her Facebook posts have become widely read by friends and strangers across the country who have been touched by her open, honest, sensible, sometimes humorous accounts of living with ovarian cancer. She refused to let uncertainty, anxiety and fears limit her responsibilities and horizons. She loved her friendships made during rock-climbing with First Descents and other people fighting and living with cancer. She lived with a fun-loving, courageous luminescence that brought good will to her life, family, friends, and the common good of others. She strived to live in the present moment with an understanding and kindness toward everyone she met.
She is survived by a large family: her husband, Jeff; children, Jack and Chloe; sisters, Katy Olson (Brandon Bourdon and their son, Leo) and Jessica (Olson) Bachmann; stepsister, Bree (Don) Carscadden; brother, Jimmy Olson; mother, Sally Van Vleck; father, Jim Olson and stepmother, Judy Bosma; mother-in-law, Jennifer Villa and step-dad-in-law, Ed Villa; father-in-law, Richard Wastell and spouse, Allan Commeau; stepsisters Alison (Greg) Yeitch, Lindsey (James) Ross, and Natalie Stow; and many cousins, aunts, uncles, nieces, nephews from the Van Vleck-Pierce and Olson clans, and her husband's Wastell clan. She was preceded in death by her grandpa George and grandma "Hoo-Hoo" Van Vleck; grandpa Ken and grandma Mary Helen Olson; and step-dad Bob Russell. Hallie's family would like to express special thanks to her hospice caregivers.
A memorial gathering to celebrate Hallie will be held at the Arvada Center for the Arts, 6901 Wadsworth Boulevard, Arvada, Colorado, Saturday, October 15, 2016 beginning at 5 p.m.; and in Traverse City, Michigan, Thanksgiving weekend (arrangements to be announced).
Hallie's family desires that any memorials be made to: Colorado Ovarian Cancer Alliance, www.colo-ovariancancer.org or Cowell Family Cancer Center, c/o Munson Medical Center, Traverse City, Michigan, donations designated for "Hallie's Healing Hearts," to form a new, public, nonprofit project to educate the public to bring early diagnosis, prevention, and treatments of ovarian cancer. www.munsonhealthcare.org.
Those who would like to share thoughts, stories, and photographs of Hallie or her life can go to the webpage of the Traverse City Record Eagle, www.record-eagle, com, or continue to share on her Facebook page, or at Horan & McConaty Funeral Home in Arvada, HoranCares.com.
See more at: http://www.horancares.com/obituary/Hallie-Olson-Wastell/Arvada-CO/1660532