Cindy Engelhardt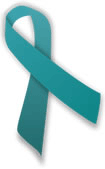 It is with sadness that we report the passing of Cindy Engelhardt, of both Nicki's Circle North and Nicki's Circle Swedish Evening groups. Her husband Dave wrote to let us know that she passed away on August 24th, 2013. Cindy was a wonderful spirit full of kindness and laughter.
We will remember Cindy with love.
We are grateful for the donations made to COCA in her honor.
In Memory of
Cynthia A. Engelhardt
March 24, 1953 - August 24, 2013
Cynthia A. (Nelson) Engelhardt died Saturday, August 24, 2013 at Swedish Medical Center in Englewood, Colorado. Services are Thursday, August 29, 2013 at Risen Christ Lutheran Church in Arvada, Colorado.
Cindy was born March 24, 1953 in Norfolk, Nebraska to Raymond and Marilyn Nelson. She graduated from Wayne High School in 1970. She was married in 1975 and to that marriage Alecia and Kellen Mann were born.
On December 9, 1989 she married David Englehardt. She worked at Absolute Performance at the time of her death. She enjoyed Husker football, camping, and her grandchildren. Cindy was surrounded by her family after a yearlong battle with ovarian cancer.