Pattyanne Corsentino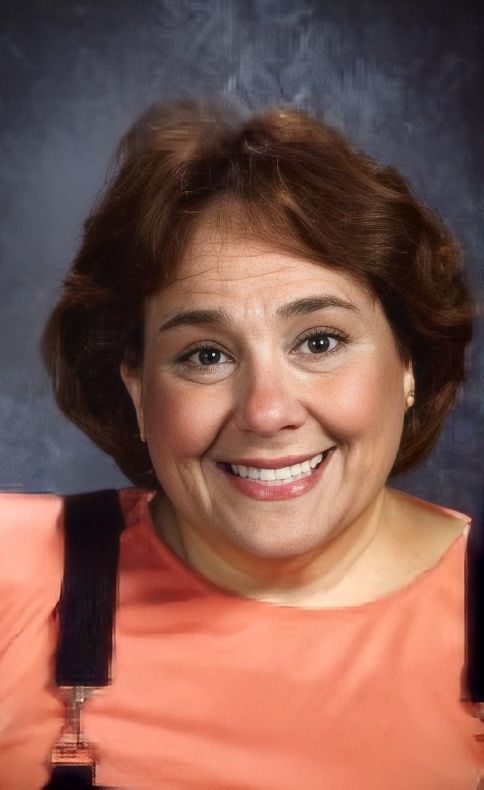 Pattyanne Corsentino, 63, passed away on May 11, 2022, following a courageous four-year battle with ovarian cancer. She is survived by her sisters, Mary Beth Corsentino, Rosemarie (Dave) Shier, and her brother, Joe Corsentino. Other survivors include her nieces, Morgan (Jarrett Lavallee) Shier, Darby (PJ Munoz) Shier, Tory (Sofa) Alai, Kirsten (Dave) Copeland, and Sarah Shier; nephews, Sam Corsentino and Brad (Tammy) Shier; along with several grand- nieces and nephews including, Kira and Mario. Special friends include, Jim, Hannah, and Anna Koncilja, Gaby Martinez, and Shelley, Jesse, Katie, and Caroline Thimmes. She is also survived by her two rescue cats, Katie and Big Kitty.
Pattyanne is preceded in death by her parents, Sam and Connie Corsentino and her dog, Lady.
Pattyanne was born in Pueblo, Colorado on July 7, 1958. She graduated from the University of Northern Colorado in Greeley. She was employed as an educator in the Denver Public School system for over 20 years. She loved teaching. She loved her students and they loved her.
She was named the Project Wild Facilitator of the Year in 1989 by the Colorado Division of Wildlife and received their "Outdoor Educator of the Year" award in 1990. She was recognized by the National Arbor Day Foundation in 1999 and worked for a year with the National Forest Service as a teacher on special assignment where she developed an environmental awareness curriculum. She was a supporter of many environmental causes and she loved to garden.
As a granddaughter of Italian immigrants, she was proud of her heritage and worked diligently to preserve it. She made the best lasagna and fried cardoons in the world.
She was a member of the Ladies Fidelity Lodge of the Columbian Federation of Italian American Societies. She was also a member of the Pueblo County Democratic Party Central Committee and was a delegate to the State and Congressional Assemblies. This year, as sick as she was, she cast her votes by phone.
Pattyanne had a profound sense of humor and was very quick witted. She made people laugh and feel good about themselves. She was an extraordinary person. She was smart, beautiful, silly, talented, outspoken, kind, and generous. Pattyanne loved life. She was fighter until the very end. She will be missed.
Memorial Mass will be held at 10 a.m. Friday, May 20, 2022, at St. Joseph's Catholic Church, 1135 S Aspen Road. She will be inurned at Roselawn Cemetery following the service.