Norma King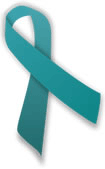 It is with sadness that we announce the passing of Norma King, loved member of Nicki's Circle South on December 5, 2014. Norma attended support group for several years as well as volunteering as a Survivor's Teaching Students presenter. Norma was kind and creative, and always dressed with flair. She will be missed.
We will remember Norma with love.
From the Denver Post, Dec 14, 2014
She fought Ovarian Cancer head on with grace and humor for 7 years. She dedicated her life to her family, friends and thousands of international students while director of the English as a Second Language Program at the University of Denver. She traveled to over 65 countries, including Somalia in 1993 where she helped open an English school. She single-handedly raised her two daughters in Littleton. She is survived by 2 daughters, a daughter-in-law and 4 grandchildren. Any memorials may be given to COCA - Colorado Ovarian Cancer Alliance.
See more at:
http://www.legacy.com/obituaries/denverpost/obituary.aspx?pid=173459993#sthash.eqsLMGnN.dpuf