Nana Zeligman Sommers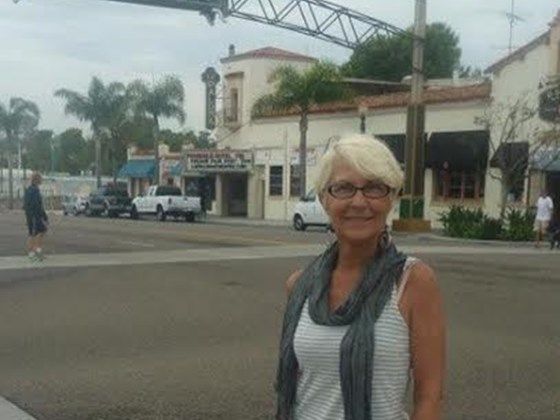 It is with deep sadness that we post the passing of Nana after her 10 1/2-year battle with ovarian cancer. Nana was one of the co-founders of COCA, was on the original Board of Directors and acted as Vice President of the organization for several years. She was instrumental in organizing Jodi's Race for Awareness, working closely with Jodi Brammeier, and later with Jennifer Manta, on the annual project. As a carrier of the BRCA gene mutation, Nana was a constant advocate for raising awareness about ovarian cancer, especially in the Jewish community (see article link 1 below). Her daughter Katina, also a BRCA carrier, continues the fight (see article link 2 below).
Nana was a regular attendee of Nicki's Circle support groups, and was a regular presenter in the Survivors Teaching Students program. She volunteered at Health Fairs and worked on September Awareness efforts. She was fun-loving and fashionable, and fought hard against ovarian cancer. Her presence in the COCA community will be sorely missed.
http://www.ijn.com/editorial/3976-when-it-comes-to-health-exercise-due-diligence-
http://blogs.denverpost.com/health/2013/05/14/colorado-cancer-experts-patient-react-to-angelina-jolie-mastectomy-news/3058/
We will remember Nana with love.
Nana's memorial and celebration of life ceremony will be held this upcoming Sunday, October 5th, at the Cherry Creek Marina and Yacht Club inside of the Cherry Creek Reservoir (4800 S Dayton St, Greenwood Village, CO 80111). Doors will open at 1:00pm with the service beginning promptly at 1:30pm. The service will be held outdoors, weather permitting, so please dress accordingly. She would love to see you wearing teal and purple, her two favorite colors. There will be a celebration reception immediately following the service in the same location.
In lieu of flowers, which have a far less permanent impact, the family is asking for donations of any amount to cover the costs of Nana's end of life and service expenses. Any additional funds will be donated on my mother's behalf to the Colorado Ovarian Cancer Alliance and the Denver Hospice.
Please feel free to share the service information liberally with anyone who would like to participate in this remembrance of my mom.
https://www.youcaring.com/memorial-fundraiser/supporting-nana-s-fight-ceremony-donations-request/238392