Marypat Coughlin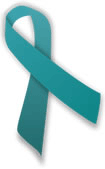 We have received news of the passing of Marypat Coughlin. Marypat attended Nicki's Circle Central several times and was always a kind, friendly and positive presence. We extend our deepest sympathy to her family.
We will remember Marypat with love.
Marypat Coughlin, 48, of Denver, passed away peacefully on Sunday December 8th after an arduous and unwelcome journey with ovarian cancer. Marypat spread love and kindness everywhere she touched, and will be sorely missed by many friends, family, and co-workers -- but especially by her immediate family.
Marypat was born in Denver on July 8th, 1965. She graduated from St. Mary's Academy High School, and from Santa Clara University. Marypat was born a Social Worker, and she received that Master's Degree from Boston College. Marypat and Ed Farrell were married on October 21st, 1995, and they were each other's soulmates and shelters from the storm.
Marypat worked for nearly two decades at the Colorado Coalition for the Homeless, and exuded care and compassion with everyone she met. She loved to ski, hike, bike, travel, and read, especially with her children and family.
Marypat is survived by her husband Ed, children; Israel, Lillian, Dante, and Elena, parents George and Milli (Wankum) Coughlin, sister Peggy (Chris) Walling, Sisters-In-Law Mary Anne (George) Farrell, Kathleen (Paul) Kimball and Barbara (Bob) Farrell, survived by numerous nieces, nephews, great nieces and great nephews.
In lieu of flowers, contributions can be given in Marypat's name for the "Homeless Care Fund" c/o Colorado Coalition for the Homeless, 2111 Champa Street, Denver, CO 80205, with donations directly benefitting homeless individuals.
See more at: http://www.legacy.com/obituaries/denverpost/obituary.aspx?n=marypat-coughlin&pid=168440930