Mary Ann Parriott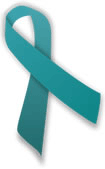 It is with sadness that we report Mary Ann Parriott passed away Thursday, August 8, 2013 in Centennial, CO. Mary Ann attended the Nicki's Circle Evening group at Swedish Hospital.
We will remember Mary Ann with love.
August 3, 1955 - August 8, 2013
Mary Ann was a Denver native. She grew up in Aurora with her older brother Bob and sister Pat and her parents, Mary and Ray Stine. She attended St. Pius X Grade School and Aurora Central High School. Mary Ann was a young wife and mother to her only son Matt McEnerny. She lived in different states but settled back in the Denver area for the last 25 years, meeting and marrying Jim Parriott in April of 1996. Mary Ann worked in Corporate Administration and Human Resources until she found her dream job as a dog groomer 15 years ago. She loved dogs and had such a connection with them that her nickname was "The Dog Whisperer." In addition to her great love of dogs and all animals, Mary Ann was an accomplished artist, who, of course, got great pleasure from painting portraits of her customers' dogs. Every summer, Mary Ann and Jim spent time exploring the Rocky Mountains, fishing and enjoying their camper.
In lieu of flowers, Mary Ann asked that family and friends provide support in her name to the Colorado Ovarian Cancer Alliance. Donations may be made through COCA's website at www.colo-ovariancancer.org/donate.