Liz Masterson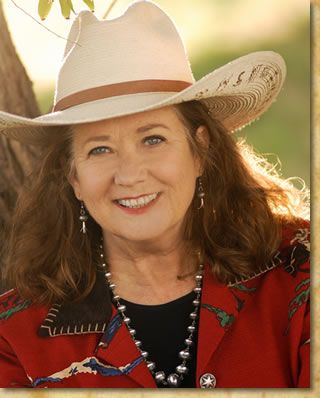 It is with profound sadness that we share the news that Liz Masterson passed on December 30, 2017 from ovarian cancer. She was a beloved member of Nicki's Circle Central and performed the National Anthem before Jodi's Race for several years.
Liz Masterson, a Denver native and award winning singer, began performing Western music in 1982 and was quickly recognized as a "trail blazer" for the revival of this art form. A founding Board Member of the Western Music Association, Liz Masterson's roots ran deep and true in the "cowboy culture".
Her distinctive singing voice, yodeling and sense of humor won her national acclaim as she toured the country as a solo performer and teacher of the traditional art forms of yodeling, swing and western music. Liz was named the 1998 Western Music Female Performer of the Year and also received the Patsy Montana Cowgirl Award in 2000.
In 2006 she appeared on the Discovery Channels' "Myth Busters." She demonstrated her yodeling skills during an episode on avalanches. Also, in 2006 Liz joined the group known as Sweethearts in Carhartts, which includes poet, Yvonne Hollenbeck and singer, Jean Prescott, who started the group.
Specializing in concerts, educational programs for kids and/or adults, folk festivals, agricultural events and cowboy poetry gatherings, Liz was quick witted and her spontaneous interaction with the audience made her a natural Master of Ceremonies. She entertained at the prestigious Smithsonian Institution, the Lincoln Center in New York, the Kennedy Center and the National Cowboy Poetry Gathering in Elko, Nevada. She shared the stage with the greatest western entertainers in the genre, including, Dale Evans, Patsy Montana, Don Edwards and Riders in the Sky, just to mention a few.
Liz teamed up with Sean Blackburn in 1988. During the 18 years that followed they performed thousands of shows in 38 states and Canada and recorded 6 albums of swing and western music.
We will miss you beyond measure, Liz!