Kimberly Ann Shields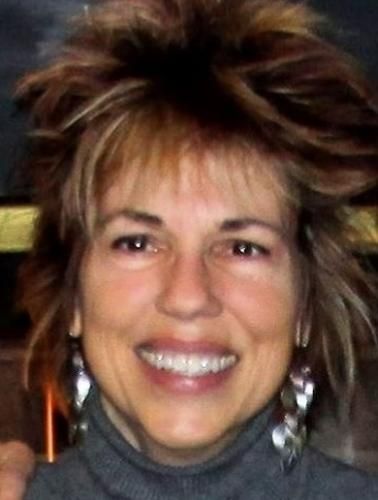 It is with sadness that we announce the passing of Kim Shields on May 28, 2014.. Kim attended Nicki's Circle South and was an avid supporter of Jodi's Race.
We will remember Kim with love.
Published in the Denver Post
Kimberly Ann Shields
Born March 27, 1961 in Oakland Ca and entered into eternal life May 28, 2014. Kim fought a valiant battle with stage 4 ovarian cancer for 5 years and always lived by her motto "Live Strong". Kim is survived by her loving husband Joe; parents Jim and Gerrie, Lemmond; sisters Dawn Marie Lemmond, Kelly Martinez, Jennifer Adams and many nieces and nephews. Kim and Joe were avid travelers and cyclist and enjoyed cycling around the world. Kim taught school at Molholm Elementary in Lakewood and Colorow Elementary in Littleton. Memorial service will be held 3:00pm Tuesday June 10, 2014 at Light of the World Catholic Church, 10306 West Bowles Avenue in Littleton. CO 80127. In lieu of flowers please visit www.forevermissed.com/kimshields for information and donations.
Published in The Sacramento Bee on June 10, 2014
Heaven received another angel on May 28th, 2014. Kim fought a valiant fight for 5 years from stage 4 ovarian cancer. She didn't let that stop her and 'lived strong'.
Kim was born in Oakland and moved to Sacramento with her family in 1971. She graduated from Encina High School in 1979, where she was a cheer leader.
She is survived by her parents Jim and Gerrie and her three sisters, Dawn Marie Lemmond, Kelly Martinez, and Jennifer Adams. She and her husband, Joe Shields, lived in Denver the past 30 years. Kim earned her masters degree with honors.
Kim taught school there at Molholm Elementary, and Colorow Elementary. Her skills as a teacher and her love of children brought her high acclaim from students, their parents as well as her peers.
Kim and Joe were avid mountain cyclists. They rode in races in several states. She never let her illness slow her down. She lived by the motto 'live strong'.
She left an inspirational legacy of love, caring, and the will to overcome. She will be missed by all who knew her.
www.forevermissed.com/kimshields