Jean Younkin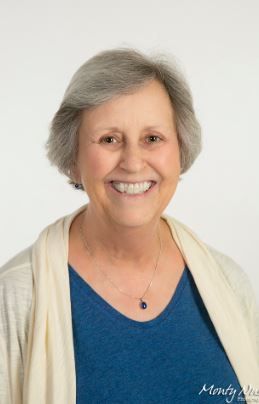 Dr. Jean Ann Younkin died on the evening of November 18, 2019 at her home in Littleton, Colorado. Jean was visited and contacted by numerous family members and friends in the preceding days, and was with her husband of 50 years, Tim Younkin, her daughter Natalie Judson and her son Brian Judson at the time of her death. Although Jean and Tim lived in the Denver Metro area on-and-off for some time, among other places, they also lived in Paris, France; Orasac, Croatia; Ambergris Caye, Belize; Beaver Creek and Breckenridge, Colorado; Santa Fe, New Mexico; Bozeman, Montana; Washington, D.C.; and many places in Wyoming, notably Riverton, Laramie and Gillette. She was the retired Managing Partner and founder of JT Energy, LLC, and she and Tim traveled extensively. In addition to traveling in Europe, Africa, and South and Central America, Jean also visited all 50 states in the United States.

Dr. Younkin was born September 16, 1949 in Lander, Wyoming to Robert M. and Pauline B. Seipt, and with the exception of three years spent in Laramie while her father attended the University of Wyoming Law School, lived in Riverton until she graduated from Riverton High School in 1968. Following high school, Jean attended the University of Wyoming, receiving a B.A. in 1972 and an M.A. in 1974. She married Timothy J. Younkin on August 14, 1969. Although they spent a year living in Washington D.C., Jean, Tim and their children Brian and Natalie spent the next several years in Wyoming – primarily Riverton and Gillette – before moving to Denver in 1990. Jean worked as a teacher during this time, and resumed her own education upon relocating, receiving a Ph.D. from the University of Denver in 1994. While she also worked as a mediator and law firm administrator, she and Tim founded JT Energy – a successful natural resources company – of which she was the Managing Partner for the remainder of her working life.

Upon retirement, Jean and Tim lived abroad – first in Ambergris Caye, Belize and then in Paris, France – and traveled extensively. Although she was diagnosed with ovarian cancer in 2016 – necessitating a return to the United States – Jean and Tim continued to travel and spend time with her family, including her grandchildren Kenton, Violet and Silas. Shortly before her death, Jean and Tim celebrated their 50th wedding anniversary – an event well-attended by family and friends.

Dr. Younkin is survived by her husband Tim Younkin, of Littleton, Colorado, her brother Paul Seipt, of Richland, Washington, her son Brian Judson, of Denver, her daughter Natalie Judson, of Littleton, and her grandchildren Kenton, Silas and Violet. In addition, Jean is survived by many family members with whom she was close, including cousins, nephews, grand nephews and nieces, in-laws, and many, many friends.