Jean Murphy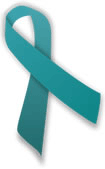 We were sad to learn of the passing of Jean Murphy. Jean was an attendee of Nicki's Circle North and advocated to raise awareness of the early symptoms of ovarian cancer. She will be missed by all.
We will remember Jean with love.
Jean was born on February 2, 1949 and passed away on Tuesday, July 9, 2013.
Jean was a resident of Broomfield, Colorado.
See: www.tributes.com/show/Jean-T.-Murphy-96169221