Diana Margaret Slifka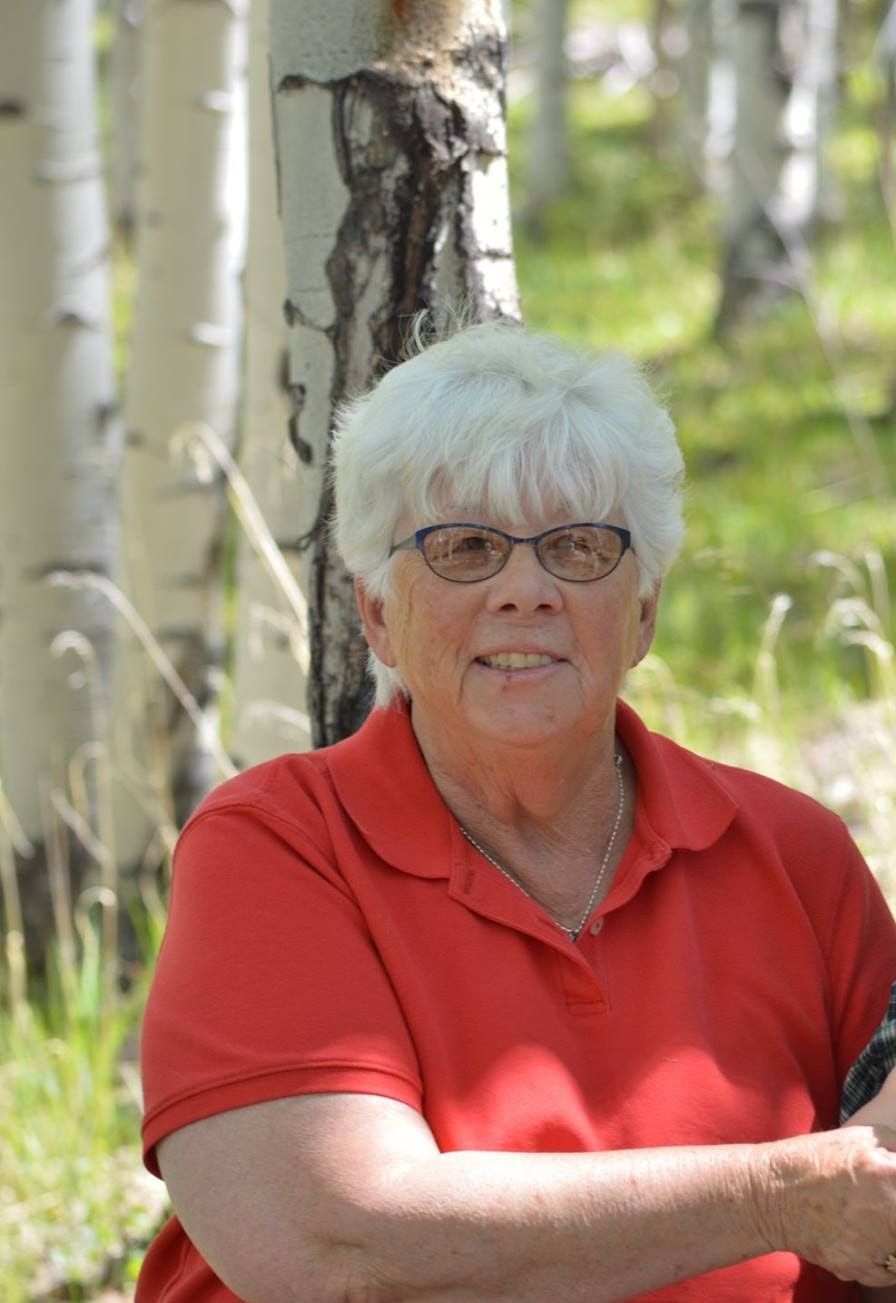 Diana Margaret Slifka lost an abrupt battle with ovarian cancer after being diagnosed in September 2018.  She was born on 10/25/1945 in Culver City, California. She grew up in Denver, Colorado and found the mountains when she met her husband, Edward Slifka in 1964.  She moved to Leadville in 1970 where she worked at the Outdoorsman on 9th Street. She eventually began working at Copper Mountain and retired after 20 years. Through the years, Diana found her true passion with cross-stitch and eventually quilting.  This passion came from her grandmother who was born in Sweden. She also learned to weave baskets, make stained-glass, and loved to embroidery. She had won many blue ribbons through the years and has left strands of love quilted and stitched in hundreds of projects she left behind for family and friends.  Her art was sold at the Shooting Star Gallery in Twin Lakes for many years. She was also a member of Monarch Quilters and Talk/Quilt/Laugh (TQL) groups. She enjoyed the Friday Night Happy Hours at the Gallery as well as a nice margarita from The Grill. Everyone knew of her love for golden retrievers and animals (except spiders)!  
Diana's family came first along with her friends, quilting, and her faith in the Lord.  Her wish was to be cremated and spread in the forest that she loved.  .
DIana is survived by her husband of 48 years, Edward; two children Carrie (Travis) Slifka-Willschau and granddaughter Kendall,  and Lori (Logan) Slifka-Myers. .
(Special thanks to Anita Mason for her kind heart, friendship, and care during the last few months)