Christy Long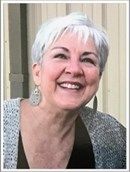 Christy Lynn Long of Denver, CO, passed away Thurs., July, 13, after a valiant battle with cancer.
Christy was born on May 26, 1952 in El Paso, TX, to Alfred Thomas and Shirley Mount Long. She attended El Paso Public Schools and graduated from Burges High School in 1970. Christy graduated from the University of Texas at El Paso in 1978.
Upon graduation, she moved to Denver, CO where she worked for Chevron Oil Co. for a brief time. In 1979 she moved to San Francisco, CA. to work as a land analyst. Moving back to Denver in 1982 she pursued various contract jobs in the oil industry until she retired in 2016.
Traveling was Christy's passion. She took every opportunity to travel the world. Her favorite place on earth was Fez, Morocco. She loved it dearly and had many fond memories of her experiences there. Other travels included Quebec, Canada, Paris, France, Amsterdam, St. Lucia, and a close second favorite Circus Camp in Mendocino, CA.
Christy was a helper and a giver. She took every opportunity to help animals in distress. She dedicated her life to helping over 30 charities, both domestic and international. She is survived by her sister, Catherine Long of Centennial, CO, as well as many family and friends who loved her.