Cathy Stevens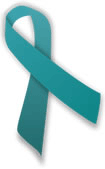 We are very sad to say that Cathy Stevens of Nicki's Circle South passed away on July 4th, 2013. Cathy was a member of Nicki's Circle for four years, starting with the Nicki's Circle Evening group at Swedish and then attending the Nicki's Circle South group at Sky Ridge. She worked as a medical lab technician for many years. Cathy was always upbeat with Midwest strength, determination and humor.
We will remember Cathy with love.
April 19, 1947 - July 4, 2013
There will be a Celebration of Life for Cathy on Sunday, July 14th from 3:00 - 6:00 pm at Blossoms at Heather Gardens, 2888 So. Heather Gardens Way, Aurora, CO. Donations may be made in Cathy's name to Colorado Ovarian Cancer Alliance, online at www.colo-ovariancancer.org or mail to P.O. Box 9216, Denver, CO 80209. At Cathy's request, no cards or flowers please.