Angie Holdaway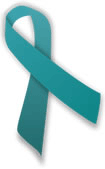 It is with sadness that we note the passing of Angie Holdaway. Angie attended Nicki's Circle Boulder and the Tele-Support group. She was always curious and stayed positive about her experience in the midst of the challenges. May her spirit rest in peace.
*A memorial service will be held in Longmont on February 21, 2015. See info below.
We will remember Angie with love.
From the Longmont Times Call:
Angeline Holdaway died on January 21 at TRU Hospice Care Center in Louisville. Angie was born in Crookston, MN to Miner and Frieda Koolstra. She grew up in Minnesota, and earned her Bachelor of Science Degree in Nursing from Jamestown College, ND and a Master's Degree in Psychiatric Mental Health Nursing at the University of Washington, Seattle. Angie spent her earlier professional life practicing and teaching nursing in North and South Dakota, Washington, Tennessee, California and Texas. After earning her Doctoral degree at East Texas State University (Now Texas A & M University at Commerce), she practiced as a Marriage and Family Therapist for 25 years at the Pastoral Counseling and Education Center, Dallas, TX and at CENTUS Counseling, Consulting and Education, Denver, CO. She had satellite offices in both the Dallas and Denver areas. In 1967, she and John Gruneich were married in Fargo, North Dakota. In 1980, they divorced. In 1992, she and Michael Holdaway were married. They were married 22 years at the time of her death. She and Mike moved from Dallas to Longmont in 2001. She was an active member of First Congregational United Church of Christ in Longmont. In her life, Angie was often found offering service to others which she did in various roles at the church, working with first grade reading students at Spangler Elementary School, and volunteering at Longmont United Hospital. She was a conservationist and an avid recycler always having concern for our planet and for present and future generations. Angie participated at the Longmont YMCA for several years and the Y was a significant part of her life and health. She received major support from members of the Y and staff members. Her father, Miner Koolstra, preceded Angie in death. Survivors include her mother, Frieda Koolstra, of East Grand Forks, MN; sister, Katherine Koolstra of Longmont; husband, Mike of Longmont; her sons: Jonathon Gruneich, his wife Mariana and their sons, Isaac and Brendan of Clyde, OH; and Jeffrey Gruneich, his wife, Xiaoyan Qin and their sons, Jacob and Benjamin of Wellesley, MA. Since 2009, she had been challenged by ovarian cancer, diligently seeking conventional and alternative treatments that hopefully would help her in confronting the illness. During these years she received on-going support from caring family and loving friends far and near which had a significant sustaining impact on her life. She was tremendously grateful for the many people who stood with her in that effort.
See posting at: http://www.legacy.com/obituaries/timescall/obituary.aspx?pid=173947735
*A memorial service will be held at 11:00 a.m. on February 21 at First Congregational United Church of Christ, Ninth and Francis, Longmont, Rev. Rick King officiating. A reception will follow services at the church. In lieu of flowers, the family suggests donations to the OUR Center in Longmont, Ovarian Cancer Research Fund, or First Congregational United Church of Christ.