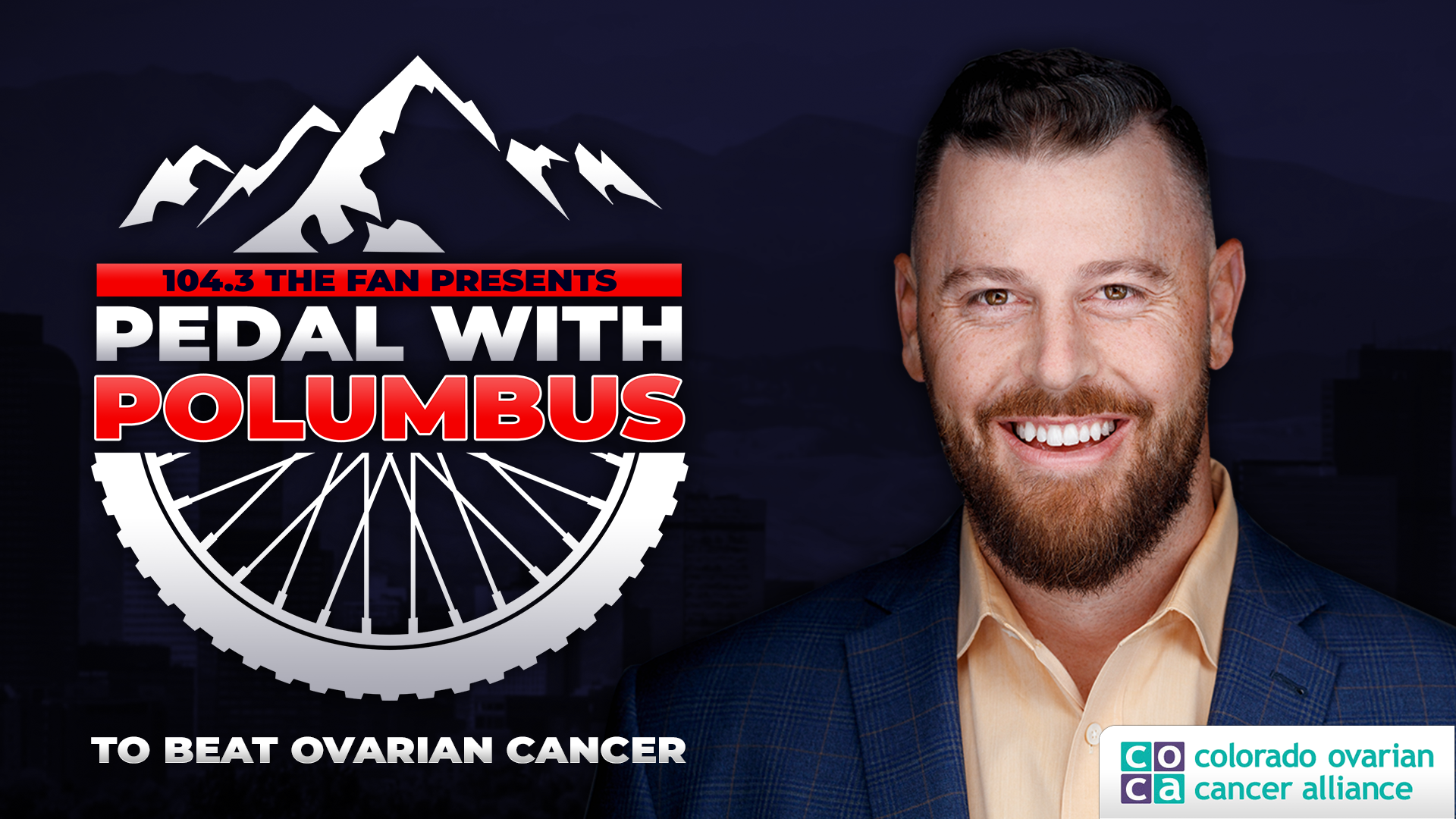 Hi, Colorado, I'm Tyler Polumbus, former Denver Bronco and co-host of "The Drive" on Sports Radio 104.3 The Fan. My mother Nancy passed away in April after a 6 year battle with stage 4 Ovarian Cancer and I don't want others to suffer like she did.
Ovarian cancer is deadly and many women don't know they have it until it's advanced and difficult to treat. My mother wasn't any different. She had no idea she wasn't healthy until her stomach became bloated and she gained about 15 pounds in a very short period.
After watching my mom battle with ovarian cancer, I believe something has to change so others don't lose their mothers, wives, sisters or daughters.
So, combining my love of bike riding and the Broncos I decided to create "Pedal with Polumbus" to BEAT Ovarian Cancer.
In memory of my mom, I'll be riding my bike 100 miles around Empower Field at Mile High on Saturday, September 19, 2020, to raise funds for the Colorado Ovarian Cancer Alliance (COCA). I have no idea how long this ride will take me to complete, 6 hours, 7 hours, 8 hours, etc., but I am hoping you can support me on this ride - and YOU don't even have to break a sweat!
I'm asking for your pledge per mile or a flat donation for my 100 mile bike ride around Empower Field at Mile High. By making a donation, you can join me in helping women in our local communities on their journey through ovarian cancer by supporting COCA's programs.
Pledge $50 and you'll get a Pedal with Polumbus sticker.
Pledge $100 and we'll send you a Limited Edition Pedal with Polumbus t-shirt courtesy of Denver Athletic!
Pledge $200 and we will add a Pedal with Polumbus baseball hat and cycling water bottle.
Pledge $300 or more and you'll get a great Pedal With Polumbus cycling jersey from Primal Wear here in Denver.