Nicki's Circle Northern Colorado Ovarian Cancer Support Group
IMPORTANT UPDATE!
As of March 11th, 2020, COCA has cancelled all in-person Nicki's Circle meetings until further notice. Instead, Nicki's Circle attendees may join a video and/or phone conference.
Please see flyer below for important information.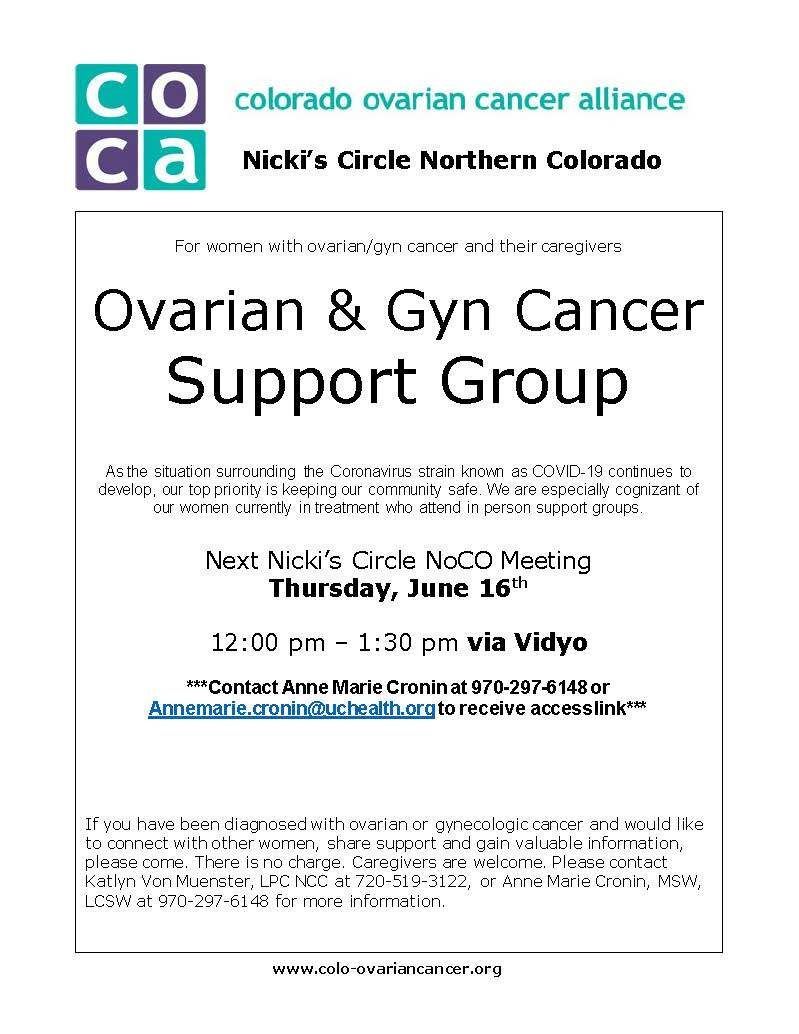 Prior to attending your first group, please fill out the First Time Registration form by clicking on the link above. Katlyn Von Muenster will contact you directly to go over your first session and to answer any questions or concerns you may have about the Ft. Collins group. Or, contact Katlyn directly at: support@colo-ovariancancer.org or 720.519.3122.
---