About Nicki's Circle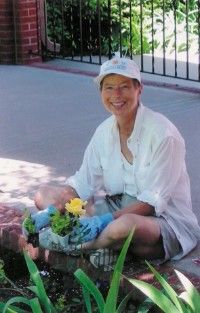 "This group has been a lifeline of support and comfort during this scary time of this new diagnosis
and post surgery and treatment.
Being able to connect with fellow survivors and ask questions has helped me through this battle. Thank you for being there." TM
Since 2005, "Nicki's Circle" Ovarian Cancer Support Groups have served women monthly around the Denver metro area and by phone statewide. The groups are open to women with all gyn cancers and their caregivers. At meetings, information is exchanged about current medical research and how women can effectively advocate for obtaining the best health care possible. There is also the time and space to share the emotional ups and downs of a cancer diagnosis.
Nicki's Circle is named after Nicki Stoner, a devoted wife, mother and successful professional, who was diagnosed with ovarian cancer in January, 2002. Over the course of several years she was actively involved in the ovarian cancer support group that met at QuaLife Wellness Community in Denver. Nicki found the group to be of great value and was committed to its continuation and success.
After Nicki passed away, her husband Jim Griesemer and daughter Katie Fox established an endowment in her honor to help fund the group's operation. When QuaLife closed, the endowment was transferred to the newly-formed COCA, and the support group was named Nicki's Circle. Under the direction of COCA, Nicki's Circle has significantly expanded its outreach and the number of women it serves in Colorado.
---