Resilience: Women and Cancer
Presented by Nicki's Circle group member Melissa Michaels 
---
Healing through creative expression: For women navigating the journey through cancer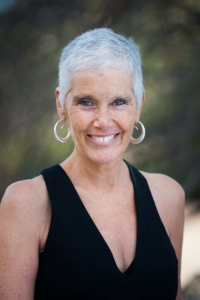 Dates: May 4th, 2019
Time: 9:30am - 12:00 noon
Location: JCC 6007 Oreg Ave, Boulder, CO
Cost: Sliding Scale (Free - $35/morning, based on need)
Pre-registration optional. Drop-ins welcome. 
This will be a time of gathering somatic and creative resources, along with growing community with other women who have been on this rigorous initiatory path. Each month will have a different creative focus.
Women in the midst of cancer treatment and those in recovery are welcome.
---
Melissa Michaels, Ed.D., guides individuals and communities through major life transitions through movement-based initiatory experiences. For over three decades, she has served as a movement mentor to people around the world, those in the birth cycle of life, in adolescence, and in life crisis and normal developmental changes throughout the adult cycle of life. Her recent journey through ovarian cancer transformed her understanding of how to be in a radically changing body. This journey deepened her devotion to the process of excavating soul-centered treasures from all of life's passages. Melissa is also the founder of Golden Bridge, a nonprofit organization dedicated to our collective renewal through the liberation of the creative Spirit. She is a first generation teacher of the 5Rhythms® and a registered Somatic Movement Educator and Therapist. Her doctorate in Education, Leadership, and Change is from The Fielding Graduate University.
---
For more information, visit Golden Bridge.