Employment Law and Ovarian Cancer
---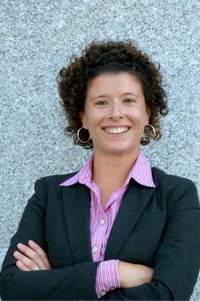 Presented by Ariel DeFazio, of Sweeny & Bechtold, LLC
Date: May 8, 2019
Time: 6:30 PM to 7:30 PM 
---
Join us via webinar by clicking this link Employment Law Lecture. 
Meeting number: 626 839 560
Password: XMfvJBam
OR, join us by phone by dialing +1-510-338-9438
Access Code: 626 839 560
We suggest you join the meeting a few minutes early so that you have time to download the WebEx software.
---
An ovarian cancer diagnosis finds you as you are: someone with friends and family, hobbies, a social life, and very likely, a job that you would like to keep.
Please join us for a presentation and conversation about the intersection between your diagnosis and employment law and how to navigate this sometimes precarious space.
Among other things, we will discuss:
Should I disclose my diagnosis at work?
Can I take time off for treatment and expect to have my job waiting for me?
If I need to take unpaid leave, are there other available sources of income to help bridge the gap financially?
Can I keep working during chemo?
What if I have a recurrence and need additional treatment in the future?
Are my friends and family protected if they need to take time off to care for me?