Survivor Stories
When you're diagnosed with any kind of cancer, it's easy to feel isolated and alone. Sharing your story with others in support group, as a mentor, as a presenter in the Survivors Teaching Students: Saving Women's Lives program can be cathartic for you AND can inspire others.
If you have a story to share, please reach out to us at COCA@Colo-OvarianCancer.org.
---
HIllary Gilfand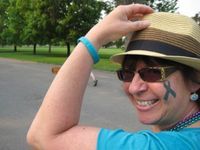 12+ year survivor
Diagnosis: Stage IV
Symptoms: Bloating and constipation
Post-surgical treatment: Debulking, 12 rounds of chemo, post-chemo surgery
Quote I live by: "Be grateful for every day. When you get a second chance at life it's humbling, gratifying and completely amazing!"
I want other women to know: "Learn your family history and pay attention to symptoms – particularly those that are persistent."
---
Marcy Newman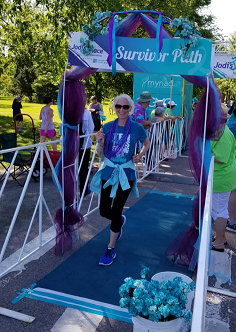 "What has been most important to me along the way is to keep on living. Connecting with other survivors helps to normalize my situation and make me feel a part of a larger community. I also keep moving and living…participating in the world….finding joy in the small things….appreciating the miracles of nature and keeping proper perspective as to what a small piece of life this disease is. While I may have cancer, it does not define me.
We may not all find a cure, but it is important to realize that we can LIVE while we have this disease."