Leave a Legacy of Hope and Support COCA for Years to Come
We invite you to consider recognizing COCA in your will. A legacy gift to COCA would help to provide long-term security to the organization as it launches a multi-year plan to provide more services to women with ovarian cancer than ever before. We hope you will consider planned giving, and join us in the fight against ovarian cancer. 
An Example of Legacy Giving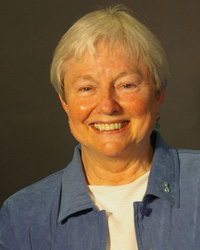 Mary Phillips, the COCA Board Chair, has included a bequest of $25,000 in her will. Mary joined COCA in 2007, after being forced to retire due to an ovarian cancer diagnosis. She found COCA in a time when she felt like she had no purpose. She found that COCA provided much needed emotional support and help in navigating the complex system of health care services. Knowing that right now, over 50% of women diagnosed with ovarian cancer will be dead in the next five years, Mary decided that she wanted to leave a bequest to COCA in her will in hopes of helping us to promote awareness that can be life-saving and in providing support programs for those who are diagnosed. Mary knows that her bequest will allow COCA to continue its mission in promoting early detection of ovarian cancer and supporting the women battling this disease each and every day. Mary hopes that with her generous legacy gift, she can help to make ovarian cancer less awful, and less devastating. 
Next Steps
1. Seek the advice of your financial or legal adviser to determine the best gift for you and how to implement it in your will. 
2. Contact Patrice Hauptman at patrice@colo-ovariancancer.org to notify her of your decision. 
3. If you include COCA in your plans, please use our legal name and federal tax ID. 
Legal Name: Colorado Ovarian Cancer Alliance
Address: 1777 S Bellaire St, Ste 170 Denver, CO 80222
Federal Tax ID: 87-0752876